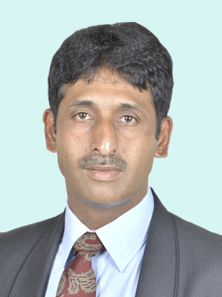 Rahul Dhole Patil
Dear Member,
I am writing to you to apprise you, generally, about the goings on in the club.
Post the Club month activities and the election fever, the newly formed Management Committee quickly settled down and it was back to business for the Club. The Sub- Committees were formed and they commenced work in earnest, to keep up the good work of our predecessors. Needless to say the transition was seamless.
The entertainment was first off the blocks since the festive season was upon us. Programmes were finalized for October to December 2018 from the Diwali function culminating in The New Year's Eve dance. In between was the Dandiya, musical nites and the Bar nights. On the Sports front The Poona Club Football League (PCFL) was a huge success. To add to the excitement of the above events, the Catering team churned out sumptuous cuisines at each event, appreciated by all.
The emphasis of this Committee has been on cost reduction. We therefore pruned the number of mid-level staff and will be adding where revenue generation is involved. We are looking into ways of improving the Club's investments, in view of the market condition and advice of our wealth managers.
The new Golf club house is coming up beautifully and will take a place of pride in the city's landscape. It has been worth the wait for this building and I am sure we will enjoy the environs of the course for many years to come.
Come the end of the fiscal and the entire Committee, especially the Finance team, is busy with the preparation of Budget 2019-20. I look forward to presenting you with a well balanced budget without disturbing the standard of the Club you have got accustomed to. I seek your support.
With my profound thanks to my colleagues on the Committee and the staff, who have shown utmost commitment in this short time span, I sign off as always,
With my warm regards,
Sincerely,
Rahul Dhole Patil
President